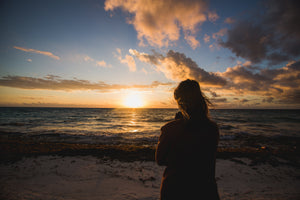 Don't make the mistake of thinking that your eyes are protected by blinking, or from not staring directly into the sun.
La Concha Bamboo Wayfarer Sunglasses How do you take a classic like the wayfarers and modernize it to make it contemporary? That's the question we...
This summer we've decided to further step up our game and add a special 'Maybe Sunny' twist to a classic - the Wayfarer! We proudly present to you ...